From the May 2017 issue: http://gcrmag.com/profile/view/strauss-coffees-turns-equality-into-equity
Strauss Coffee's Tomer Harpaz sees the global coffee producer's recent commitment to several women-owned coffee farms as a small, albeit necessary, step toward global coffee sustainability.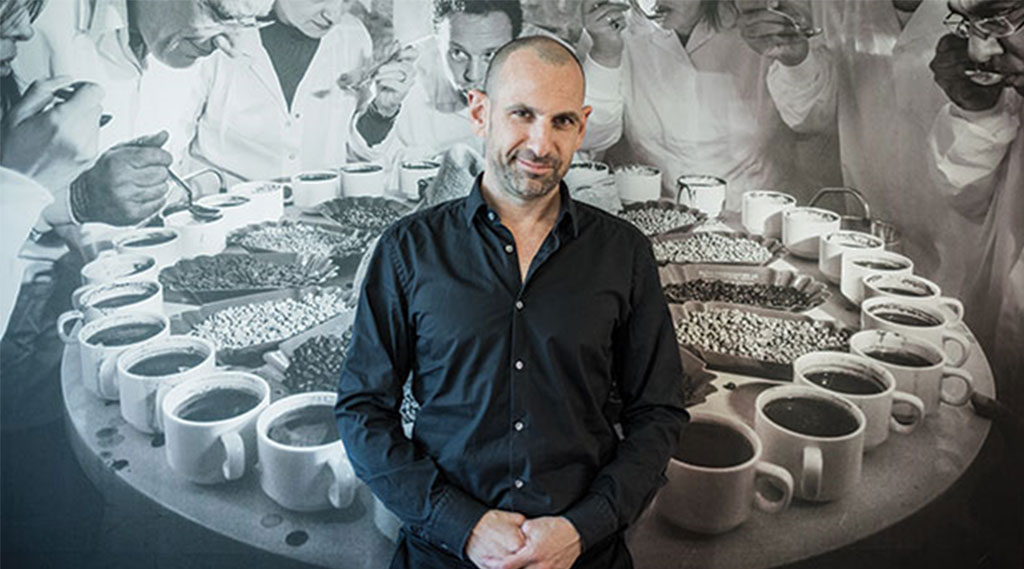 Although global coffee producer Strauss Coffee recently announced a significant collaboration with and dedication to women-owned coffee farms and cooperatives, CEO Tomer Harpaz takes pains to clarify that the initiative is only one part of a greater goal toward global coffee sustainability.
The Amsterdam-based company has a long-standing commitment to sustainability, in line with the goals of its parent company Strauss Group. For Strauss Coffee, that means a focus on sustainability in the global coffee industry and ensuring that its millions of smallholder farms around the world can continue to supply the steady growth in demand.
For the past 10 years, Strauss Coffee has worked with the Global Coffee Platform (GCP), a sustainability platform driving commitment to a thriving and sustainable global coffee industry via efforts in workers' conditions, social and economic development and more. Through the partnership and in pursuit of its greater sustainability goal, Strauss Coffee has invested in environmental projects aimed at reducing negative industrial impacts, such as water consumption and pollution.
Under the greater sustainability header, GCP qualifies a number of causes and areas of necessary change, including climate change, water, gender, children's rights, trade and more.
"As leaders in the industry, we need to take this seriously," says Harpaz, who's been largely involved in strategy, innovation and business development in his seven years with Strauss.
"We have the obligation and responsibility to think differently and challenge everything as a way to constantly improve."
For Strauss Coffee, one of those steps toward not only contributing to the industry's greater sustainability, but also improving and challenging the way things are done, is to invest directly in its growers, specifically women.
In March, the billion-dollar coffee company announced a six-project program dedicated to women-owned coffee farms around the world. While only 15 per cent of global coffee farms and traded beans are actually owned by women, according to Strauss, women do more than 70 per cent of the fieldwork. But "when women do most of the coffee fieldwork, it is actually proven that there is better yield and better quality", Harpaz tells Global Coffee Report. "And when women control the family income, 90 per cent is spent on their families. We're not only supporting the women who own the farms, but also supporting their families and the entire community."
Harpaz points out that many of these women have been victims of violence. So beyond supporting their livelihoods, the initiative also provides women with shelter or escape from the violence, as well as confidence and leadership skills. "In effect, we're helping find solutions to bigger problems in some of these regions," he says. "We're showing the women that they can earn their own income and provide for their families and teaching them that they can take on many challenges."
The program dedicates funding, resources, education and other support to six global projects focused on women-owned farms and their local cooperatives. According to research from the International Women's Coffee Alliance, the greatest needs of women in coffee include financial support, training, leadership skills and access to the market. The latter has largely been made possible by cooperatives, whether those representing all smallholder farmers in a region or those dedicated solely to local women growers. Strauss Coffee's latest initiative aims to help with those other needs.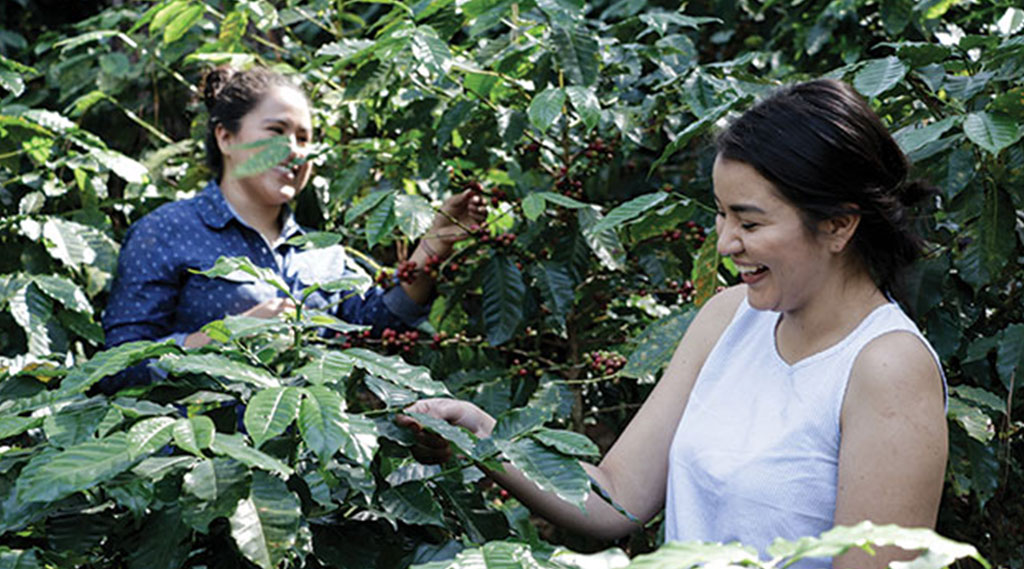 "We decided to rethink some of the major activities of the company," Harpaz explains. "We were looking for something in line with our corporate values, in line with our coffee philosophy and in line with our desire to be a global force with a local impact. In researching, it didn't take us long to decide to invest in women. The general notion of supporting women in coffee isn't necessarily new to the Strauss Group, and actually women empowerment is quite high on the agenda."
What Harpaz is referring to is the key theme of gender equality and inclusiveness derived out of Strauss Group's core values of "caring and daring, passion, responsibility and teamwork". Appropriately, Strauss Group chairwoman Ofra Strauss is one of Israel's leading businesswomen and has been actively involved in this charge at Strauss for at least the past decade.
During this time she has achieved 50-50 gender equality in Strauss Group's global management, with 43 women.
The coffee philosophy Harpaz speaks of centres on the idea of connecting Strauss Coffee's customers with its farmers. While the beverage behemoth sources its green coffee from all over the world – the majority from Brazil and Vietnam – the direct link to individual farmers and co-ops through this program also creates opportunity to feature specific regions and farms. So aside from the benefits the program brings to coffee-growing women, their families and their communities, it "gives our consumers the opportunity to taste characteristics of different origins".
As part of Strauss Coffee's commitment to each project, the company plans to buy coffee from the partner cooperative's farmers. As such, coffee quality is one of the five criteria the company uses when launching a new project within the program. By ensuring quality from its coffee farms, the projects can not only guarantee quality coffee for its consumers, but also "increase the likelihood that we will continue to buy coffee from these farms," Harpaz tells GCR. While the projects' commitments will vary in length from about one to five years, Strauss's purchases from these farms can continue well beyond the project's end as long as quality standards and volume needs remain achievable.
"This coffee is made with love and made with care. That's the coffee we'd like to bring to our consumers," he says. "So we want to keep the local farm motivated to continue producing quality coffee."
The future availability of coffee is actually a key driver for Strauss Coffee's sustainability initiatives, according to Harpaz. "There are millions of coffee farms around the world, but there are question marks around whether these farms can continue to provide for global coffee demand. And there are questions regarding whether there is enough [land] for additional coffee growing."
Annette Pensel, Executive Director for Global Coffee Platform, echoed Harpaz's sentiment at this year's National Coffee Association Annual Convention in Austin, Texas. "The world wants more coffee, so where is it going to come from?" she says. "Especially if the younger generations of coffee growers aren't sure that it's a viable livelihood for them to pursue."
In a collaboration with the Sustainable Coffee Challenge, GCP hopes to help support a social movement with low barriers to entry to make sustainability the norm in coffee.
One small step in the right direction as Harpaz sees it, is supporting women in coffee because, as he mentioned, their yield has proved to be higher.
"The more you engage and support them, the greater the impact on the general notion of sustainability," he says.
So naturally, another of the five criteria that must be met when launching a new project is that all participating farms must be purely owned by women. The other criteria require that there be a local partner (i.e. cooperative) to help facilitate operations and meet project objectives, that labour practices are in favour of the workers and that all parties are invested in the well-being of the environment.
The first project within the program, and the most advanced thus far, was launched last June in La Paz, Honduras. Strauss is working with COMUCAP, a 300-member cooperative that helps women plantation owners through support and training. Although the partnership only started last year, COMUCAP has been supporting the local women since the 1990s, many of whom were victims of violence. In addition to purchasing coffee from COMUCAP's farmers and providing additional financial support, Strauss' five-year commitment to this project includes providing training and infrastructure development, specifically mechanical coffee dryers.
Other projects already underway include one in the Democratic Republic of the Congo and another in Vietnam. In the Congo, Strauss partnered with Rebuilding Women's Hope and Coffeelac in Bukavu, near the border with Rwanda, to support nearly 1200 women in coffee. For a minimum of one year, Strauss will provide training in agronomy and build proper washing stations for the women farmers.
The Vietnam project was the third of six and just launched in March. Strauss partnered with ACOM and Vietnamese sustainability company SMS to support 300 women during the next three years. The project will help organise the women into cooperative programs, as well as provide funding and resources for new processing machinery and tree planting.
The remaining three projects have been confirmed for Colombia, Uganda and El Salvador and are planned to commence this year. Similar to the other projects, they will support hundreds of women farmers in the countries' coffee-growing regions with green coffee purchase commitments, funding, various training and professional aid, and infrastructure based on their domestic needs.
In addition to identifying a local cooperative that operates on the ground with each of its projects, Strauss also works directly with some of the farm owners and sends team members to project sites for occasional visits. For Honduras, Harpaz asked COO Amir Levin to develop the flagship project and travel to La Paz to get it off the ground at the farm level.
While Harpaz says this specific initiative and the greater goal toward sustainability is "characteristic of where we are going as a company", he recognises that "sustainability of coffee is very much an agenda of a lot of companies and there are many other great initiatives". His hope is that more farm partnerships like these will be created and be successful, maybe having a "viral effect over the longer term".
Strauss's aforementioned efforts toward water conservation and pollution reduction are examples of other initiatives, as is the existence of and collaboration of GCP and the Sustainable Coffee Challenge. Meanwhile the Colombian Coffee Growers Federation (FNC) announced that all Colombian coffee will be categorised as "sustainable" by 2027.
To keep up with strong annual growth in demand per year, the industry must make some changes. But at the farm level, the immediate benefits of these initiatives have been plentiful.
"We're seeing the benefit that we were seeking coming to a reality," says Harpaz, referring to the overwhelming reception to the projects. "We received warm, positive feedback even before we committed any financial or professional [aid] just because we paid attention to them."
It's initiatives like these that the IWCA cites as ways for players in the coffee industry to get involved. While an initiative of this scale may not be possible for other coffee producers, small efforts can still go a long way by creating awareness and sharing resources. What's more, Harpaz says the internal enthusiasm for these projects is unprecedented. "There is such an internal passion around this project," he says. "I'm very proud of how emotionally connected people are to this project and I'm proud that we're engaging in such a mission." GCR